Keep watching this page for exciting information about how young people can be involved with our Circuit! For further information about our activities for young people please contact Caroline Barratt on youth@ketteringcorbymethodists.org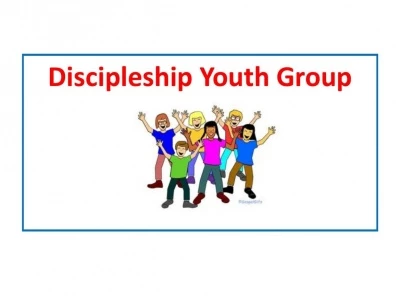 Youth Discipleship Group
This is a group for all those in Senior School. We meet once a month on the first Sunday from 6.30pm – 8.00pm at Rothwell Methodist Church.
We provide a space where you can talk freely in a relaxed atmosphere and have lots of fun. We play games and look more deeply into the difficult questions such as what it means to be a Christian and what impact this might have on your life, what you like and don't like about church, the pressures you face both at school and at home and many others.
Our next meetings will be on 1st March and the 5th April.
Contact Caroline Barratt for more information on 01536 724815 or cbarratt50@gmail.com
On Sunday 15th December members of Central Junior Church went carol singing around the homes
of some of our older members.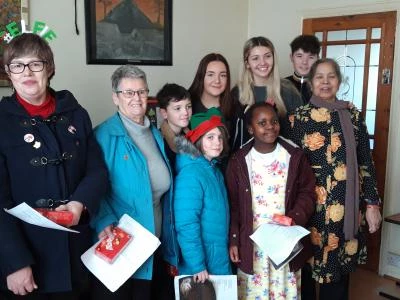 We visited, Ashley and Sunley Court in Kettering and the home of Mrs Ram, who is in the picture. The children sang a mixture of traditional and modern carols. Afterwards we all enjoyed a special lunch together at Pizza Hut.
On 5th December a team of volunteers from Rothwell Methodist Church led by Rev Andrew Farrington and Caroline Barratt, our Circuit Youth Worker, welcomed over 400 staff and pupils to a special Advent Assembly in Rothwell Church.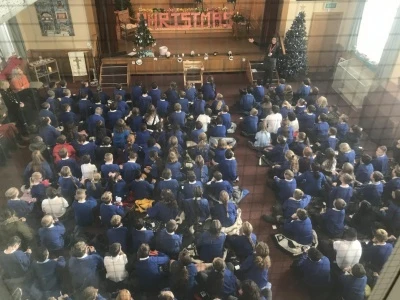 For a full report please see the News Section of this website.
Brigade News October/November
During October and November our Senior sections completed 4 weeks of badgework on our company nights learning all about how Parliament is made up and about the House of Lords. We also looked at the different Political parties and party manifestoes. We enjoyed various debates about topics like single sex schools and should uniform and homework be banned. During Parliament week 2-9th November, we held our own four corner debate and we invited Andy Sawford who is the Ex MP for Corby and now runs his own company in Westminster giving help and advice about Government matters to large companies. Our Minister Andrew Farrington also joined in too.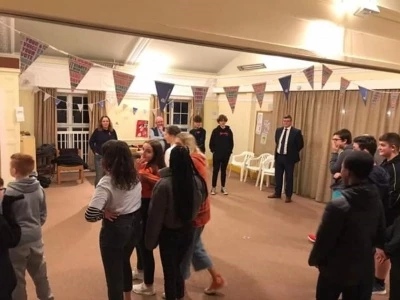 The 18 young people that attended enjoyed listening to Andy about his life as an MP and then we held our own debate about topics chosen by the young people. These are some of the topics ; lowering the voting age to 16, mandatory voting, free public transport for everyone, making taxes higher for rich people, and more funding for counselling for young people facing Mental Health Issues.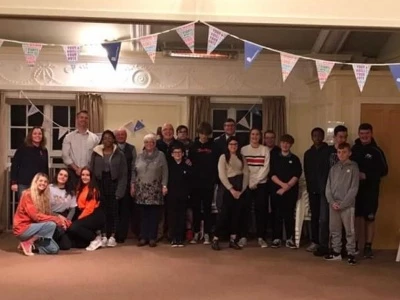 It was fantastic to see our young people debating and they all put across some excellent opinions and also showed great respect towards each other. We are hoping to plan a visit to the House of Parliament in the New Year

Brigade News – September 2019
On Sunday 22nd September the Girls' and Boys' Brigades at Central shared together our annual service of enrolment led by Rev Andrew Farrington. We had over 30 young people attend and enrol as Brigade members for another year in front of a packed church full of family and friends. the theme of the service was "Firm Foundations". Well done to Harry and Harley for acting out the story of the Wise and Foolish school boys.
Holiday Club 2019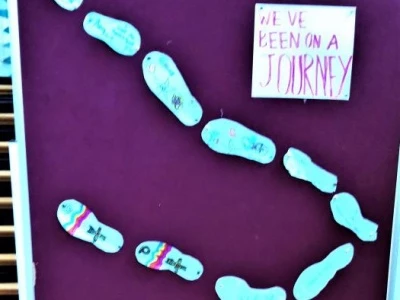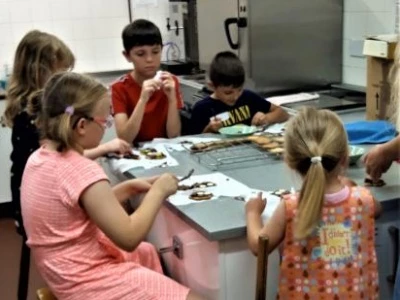 Children from around the Circuit enjoyed a morning of activities based around bible stories about journeys. We learnt about Moses, Abraham, Jonah and the parable of the prodigal son through, games, crafts and stories. The children also made and decorated biscuits. The morning finished with a treasure hunt around Central.
Kingswood Prayer Space
For the final prayer space of the Summer term at Kingswood School, I decided to take it outside in the playground.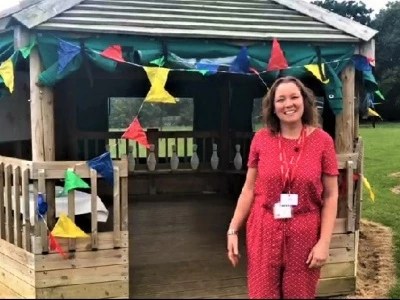 The outside classroom was a perfect setting for 3 stations based around the Beattitudes. The first station was about Compassion, the next Hope and the final one was forgiveness. At each station the children were encouraged to share their feelings and any worries they may have. It was a very successful event and over 100 children visited the prayer space.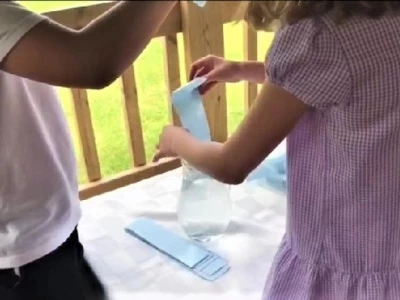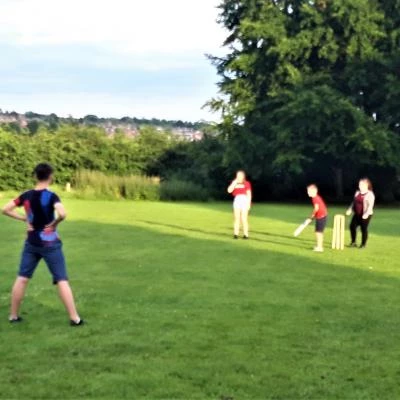 The Circuit Youth Discipleship group met on the 7th July at Wicksteed Park. We had 9 young people from Central and Rothwell and we shared an evening together of delicious BBQ food and a very competitive game of cricket. The next meeting will be on Sunday October 6th at Central Methodist Church 6.30pm -8pm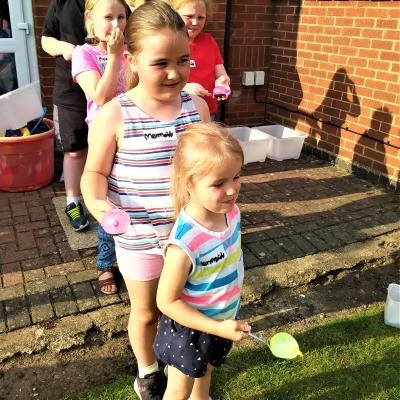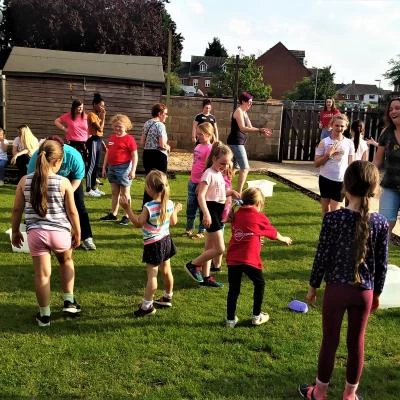 Brigade members gathered from across the Circuit at Burton Latimer Methodist for an evening of wet play.
The girls enjoyed various games involving water such as pass the water balloon, obstacle courses and we finished the evening with a water fight.
All the girls had a great time and afterwards all the leaders shared a time of fellowship together with a meal.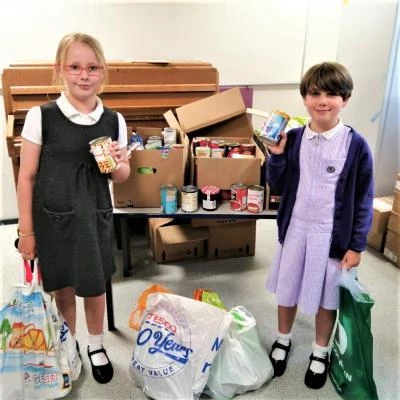 As part of our caring badge at Girls Brigade we collected tins for the food bank. Two of our girls wanted to do more so they opened the appeal up to their school. Because of the girl's efforts we were able to deliver lots of donations to the food bank, Well done girls!!
Girl's and Boy's Brigade Round-up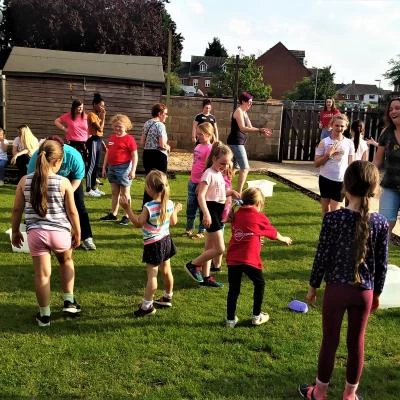 In our Circuit we have 4 Girls Brigade companies and 1 Boys Brigade company. A combined total of over 60 young people meet every week during term time in various locations around the Kettering and Corby Circuit. We have 2nd Kettering which meet on Monday's at Grange Resource Centre, 1st Burton Latimer which also meets on a Monday at Burton Latimer Methodist Church, 1st Rothwell meets at Rothwell Methodist Church on Tuesday Evenings. Central Girl's Brigade meets on Mondays and Central Boy's Brigade meets on Wednesdays.
Every year we take a group of boys and girls away to camp. This year we are going to Govilon Activity Centre in Wales. During our camp we teach new skills to our young people and help them grow in confidence and form strong friendships. We also have a time of daily devotion and reflection. As well as our company evenings we take the young people on various trips and outings, some of the places we have visited this year have been Cadbury's world and theatre trips to see Cinderella, Aladdin and Joseph and His Technicolour Dream Coat. The Boy's Brigade have also been very successful in Battalion Competitions for Bowling, Five a side football and Drama.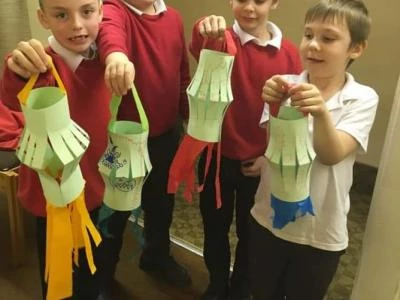 We are always looking for new members and Burton Latimer company are in a need of some new leaders to help run the company and allow them to continue the work they do. If you are interested then please contact Helen Lockwood for more information. The Brigades are an excellent mission tool for our Circuit and through the work we do we are able to share the message of Jesus with families that don't usually attend Church. Please contact any of the leaders for more information.
Caroline Barratt- Central Girls Brigade 07757162944
Debbie Tysoe Central Boys Brigade 07857271481
Sarah Ryan- Grange Girls Brigade 07706684307
Helen Lockwood Burton Latimer Girl's Brigade 07948481679
Julie Johnson Rothwell Girl's Brigade, 07783687255.
Girl's Brigade Fund Raising Report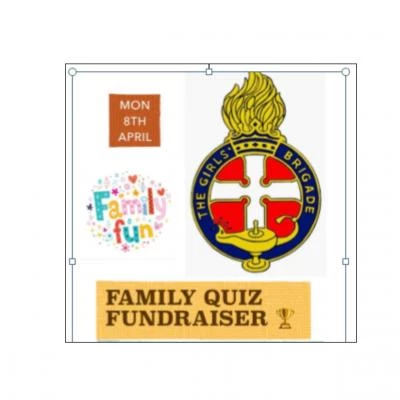 On Monday the 8th of April a quiz night was held at Central Methodist church in order to raise funds for the 3rd Kettering girls brigade. We had a total of 60 people attend forming 10 groups who battled against each other in a series of rounds such as movies, sport, general knowledge and a round all about girls. Congratulations to 'Evie's angels' the winning team of the children's quiz and to 'Don's gang and Uncle Neil' who went home with the title of Adult quiz champions. A huge thank you to everyone who came and in total we raised £150 for the 3rd Kettering Girls Brigade. We look forward to organising another quiz night to give you all a chance to knock 'Don's angels and Uncle Neil' off their podium and take home the title.
Thanks again for all your continued support, Lydia and Hannah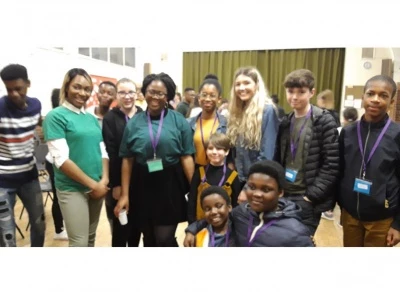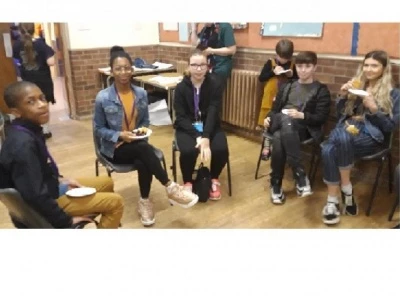 On the 23rd February 13 young people and 2 leaders travelled from Central to Bicester for the Acts 29 Northamptonshire District Youth conference. The theme of the day was 'Be courageous.' 100 young people from all over the District took part in Worship and workshops based around this theme. Opening worship was led by Jasmine Yeboah who is the Youth President of the Methodist Conference, Jasmine gave an inspirational talk about being Courageous and recognising that God calls us no matter how old we are. Other special guests that shared the day with us were, Revd Michaela Youngson, the President of the Conference, Revd Helen Cameron, the Chair of the District and Thelma Commey who is next year's Youth President. The day was made up of games, crafts, Drama and workshops. The workshops were aimed at equipping our young people to be courageous to share their Faith, read their Bible, lead worship and to put their Faith into action. The day finished with a drumming workshop and Worship led by Revd Peter Powers. Everyone that attended had a brilliant time. The pictures are of our young people with Jasmine and Thelma
One Sound – Youth Music in Christ.
Saturday 27th April at Park Avenue Methodist Church, Northampton.
This is an opportunity to join other young people around the District to worship God together.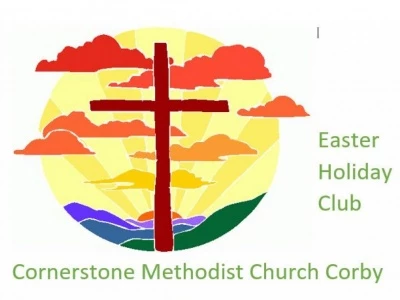 Easter Holiday Club
Cornerstone Wed 17th April 10.00am -- 1.00pm
Includes lunch. Cost £3 per child
Must be at school so aged 5+
Contact Caroline Barratt
on cbarratt50@gmail.com to book your place.

New Youth Discipleship Group

Brownies Cheer Cornerstone
The Brownies at Cornerstone have been so impressed with our new kitchen that they thought the back yard needed some loving care and attention. They have been planting flowers to make sure that everything is bright and cheerful when we look out of the window!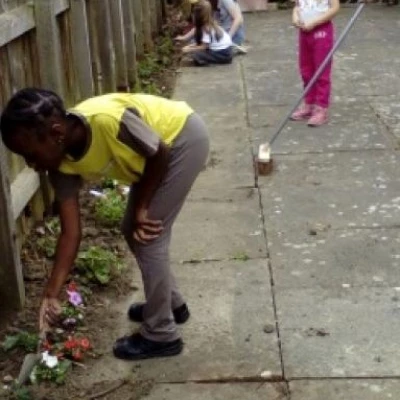 Trooping The Colour
On Saturday June 9th a group of 7 members of 3rd Kettering Boys Brigade attended the Trooping of the Colours in London. They were escorted to the youth enclosure shared with many other youth organisations from all over the country. We managed to get to the front of the enclosure and can even been seen on BBC 1! The arrival of the Royal family provided some great pictures. After the ceremony our group got the opportunity to follow the Queen and a police escort down the Mall waving to the public who were cheering and taking pictures of us. We then got front row view to the balcony and watched the Red Arrows fly past. We all had a fantastic day which we will never forget.
Lydia age 15 years.