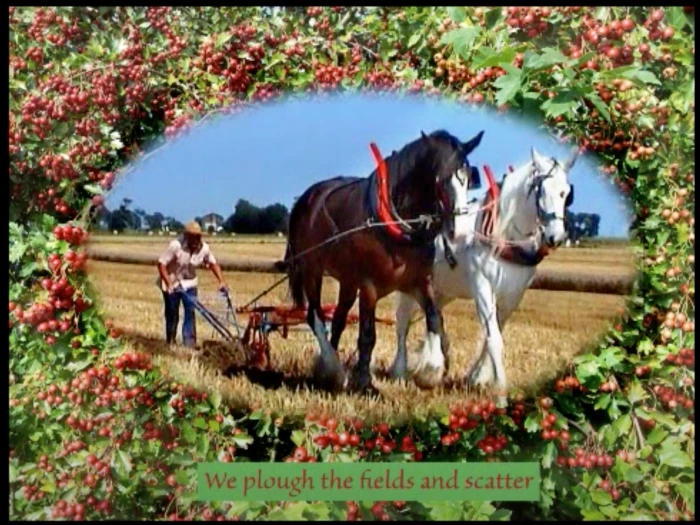 Dear friends,
The last week of dry weather has certainly brought a change of landscape. Harvests have been gathered, fields plough and fertilised, and herds placed in new pastures. In the midst of confusion and pain, God continues to provide so many miracles for which to be thankful for.
This week we have a series of Thoughts for the Day focussing upon Harvest. I am very grateful to Ruth Fitch for organising this.
Monday:
Ploughing, led by Ruth.
The video link is:
https://www.youtube.com/playlist?list=PLuxEuCS161Y4lqb_X3Ram6fgI5SuChSjc
and the script is attached.
Tuesday:
Sowing, led by Don & Jenny.
The video link is:
https://www.youtube.com/playlist?list=PLuxEuCS161Y7y9F5YDEO2QuhrWZ076sNc
Tuesday: Circuit Meeting Prayer Meeting 7.30 for 30mins. Meeting by 'zoom' hosted by Wendy Curtis
https://us04web.zoom.us/j/3071748924?pwd=OFJaRUlwMmozaWgyNjNrajlVWktidz09
Every blessing,
Andrew