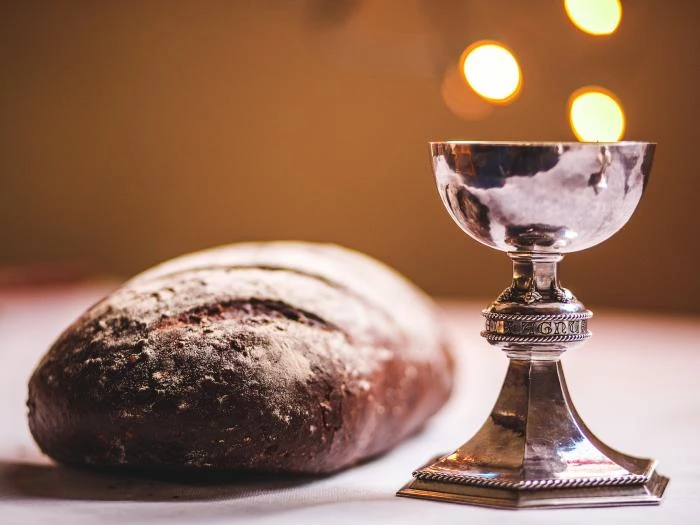 Dear friends,
I invite you to share with me in Holy Communion tomorrow at Central Meth. Church. at 10.30 a.m.
As is always the case, we have an 'open table' policy and everyone is welcome.
In a service lasting 30 minutes, we follow all of the current guidance to ensure your safety and well-being. There will be minimum handling of the bread – and gloves will be used. The wine will be distributed in disposable small communion cups. Both elements will brought to you, thus avoiding any queuing. You will be asked to wear a face masks other than at the point of receiving bread and wine.
The seating plan has been slightly adapted and we are now able to have few more chairs and attendees.
Over the past months it has become apparent for the need to think wider than your usual local church. The joy of being in a Circuit is that we all share in one common mission and fellowship in Christ, our Lord. It has been wonderful to see some people taking the opportunity to worship wherever they could. Do come and join with them.
Do not think 'I may be taking someone's place' – you won't be.
Do not think 'but I came last time – I need to give all people a chance' – don't worry, there are currently always more than sufficient chairs available.
We really do find it helpful to have an advance record of numbers likely to attend, but we can cope with people just arriving between 10.20 – 10.30 a.m.
So, please consider if you could attend worship tomorrow. Phone and let me know if you can – 07985 308637. Just feel welcomed and invited.
We will be glad to see you.
Andrew
Rev. Andrew Farrington l Superintendent Minister
Kettering & Corby Circuit 23/19 :
Burton Latimer, Central – Kettering, Cornerstone – Corby, Cottingham, Desborough – St Giles LEP, Rothwell | The Methodist Church
+44 (0)7985 308637