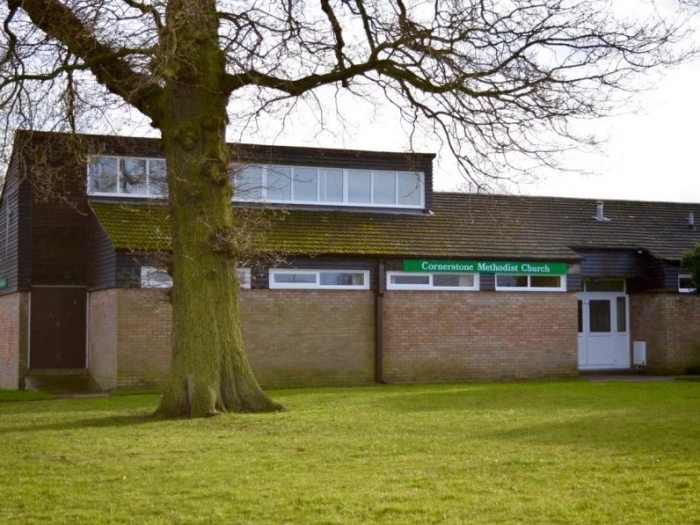 Please note that our official postal address is
Cornerstone Methodist Church (formerly Kingswood Methodist Church)
Southbrook
Corby
NN18 9BE.
Please continue to use the Kingsbrook address – as displayed in the grey panel above – for transport, for directions and for emergencyservices.
Cornerstone Methodist Church
Kingsbrook
Corby
NN18 9HY
Our services are held weekly on Sunday at 10.30am. There is no need to book your place beforehand. Wearing of masks is optional
God bless
Cornerstone Church was formed in August 2015 by the coming together of the chapels at Stanion, Rockingham Road – Corby and Kingswood into the former Kingswood Church building. We are a warm, growing and friendly church that welcomes new members and visitors.
Regular services are held at the Church each Sunday at 10.30am and services normally last about one hour followed by refreshments.
In addition to our services we hold Fellowship meetings regularly on Thursday afternoons. See our website calendar or news for further details. Anyone and everyone is welcome to come to any of our events and we look forward to welcoming you to Cornerstone. In particular Cottingham residents are very welcome following the closure of their own church building.
Local organisations such as Scouts and Guides hold their meetings at the church each week and the building may be let for suitable occasions – please see our contact details above.
Our church is compliant with safeguarding and data protection laws. Our GDPR contact is Trish Hone who may be contacted on 01536 202687.