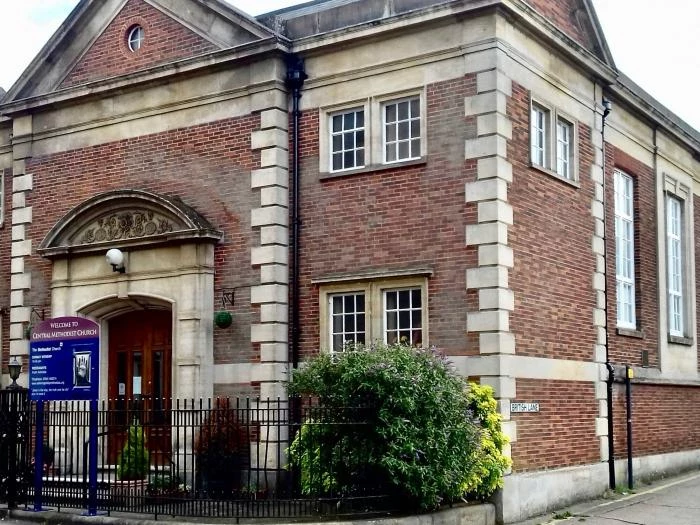 We welcome you to our Church in Kettering where we seek to offer you warm fellowship, a varied programme of worship and activities. The church is the main place of worship for Methodists within central Kettering and has a very active, substantial membership.
The church has been on its present site in School Lane since 1932, replacing the Silver Street church. In 1983 internal alterations transformed the building into a multi functional facility where it is used most days of the week. There are no parking facilities but a public car park can be used by taking the first right hand turn in School Lane (a one way street). PARKING IS FREE ON SUNDAYS.
The GDPR contact person for this church is Sue Walters. If you have any concerns please ring Sue on 01536675211.
Mission Statement
The calling of the Methodist Church is to respond to the gospel of God's love in Christ and to live out its discipleship in worship and mission.
Activites
Sunday
10:30 am SUNDAY SERVICE – see details above (Please note that 'All Age' worship is held on 4th Sunday of every month)
Thursday
7:30 pm TABLE TENNIS (Anyone who enjoys physical exercise.)
Uniformed Organisations
Monday
6:15 pm GIRLS' BRIGADE – EXPLORERS
6:15 pm GIRLS' BRIGADE – JUNIORS AND SENIORS
Tuesday
6:00 pm BEAVERS
6:30 pm CUB SCOUTS
Wednesday
6:15 pm ANCHOR BOYS
6:30 pm BOYS' BRIGADE – JUNIOR SECTION
7:30 pm BOYS' BRIGADE – SENIOR SECTION
Other groups using our premises
Wednesday
2:00 pm KETTERING QUILTERS (Meets the third Wednesday of the month.)
Thursday
7:30 pm VARIATIONS CHOIR (A musical group presenting varied entertainment.)
7.30 TABLE TENNIS CLUB